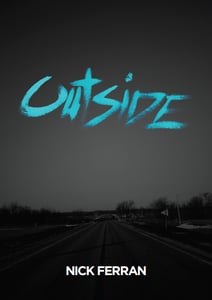 $

15.00 - On Sale
Limited Edition copy of OUTSIDE. I put quite a bit of myself into creating this book, so it's very important to me. I think that it has the potential to be important to you too, if you give it the chance.
OUTSIDE contains more than 30 pages of writing, photos, and illustrations, all created and compiled by yours truly over a period of about six months.
If you are unfamiliar with the premise of my project, read more about it here.
Please email me directly at artbynickferran@gmail.com to purchase multiple items.